All photo and arrangement rights © to the owner/artist, reproduction of works not permitted without attribution.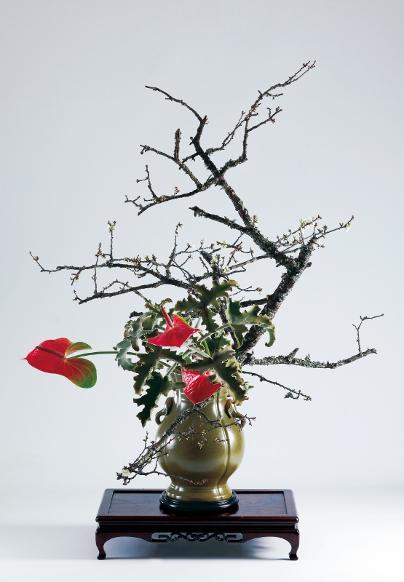 Bunjin (above) by Associate Professor Hirokazu Yokohigashi our visiting master for the 40th Anniversary Celebration this April 2014.
Introducing our new board:
1st Vice President - Carol Legros
2nd Vice President - Karen Lo
Secretary - Martha Dominguez
Treasurer - Tina Hsueh
Historian - Sadhana Sharma
Our board was elected last year, and we are pleased to be working together for 2014-2016.
As the chapter's fourth president, I wish to promote and enjoy the art of Ikebana arranging with the chapter members, and continue to update our school's Ikebana techniques through instruction, as well as maintaining association with other Ikebana schools and cultural groups in the neighbourhood.
Currently the chapter consists of about fifty members. Among them, 8 instructors and 22 master level teachers are actively supporting the chatter. I invite you to visit our website, and view the Events and Photo Gallery.
Hodo-Michiko Mizoguchi
President 2014-2016
The views expressed here are that of the local members, and may not reflect the official position of the Ohara School Headquarters. For more information about the Ohara School of Ikebana please see
HQ's official website
.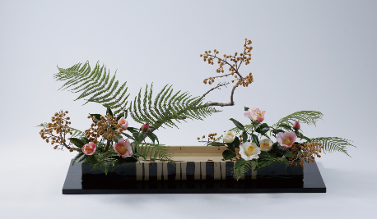 (Above) Rimpa by Associate Professor Hirokazu Yokohigashi.